MILITARY | FOREST SERVICE | LAW ENFORCEMENT | VETERANS | FIRE FIGHTERS | EDUCATORS
Adventures in Public Service
Serving Those Who Serve America
We Help Public Servants Get Outdoors
Get up to 40% off adventure brands
with your $25 annual membership.
AMERICA'S TOP OUTDOOR GEAR MAKERS
What public servants are saying
Kent U.S. Army
I look forward to honoring the spirit with which LeoAdventures began. Thanks for your dedication to those that serve.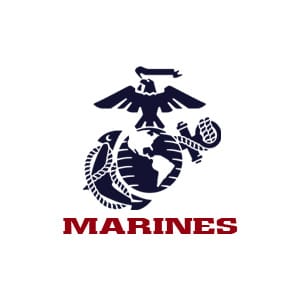 G.B. US Marines
Thank you for this wonderful opportunity. I am always amazed when the hidden patriotism this country has comes to the surface.
Lloyd S. - Public School Teacher
 You guys have great deals and do a nice job of outreach and communication on extra offers, and I really like the sense of community.
WHAT DO YOU GET WHEN YOU JOIN?
GEAR DISCOUNTS
With direct access to outdoor brands, you can shop their websites, get their expert advice, and expect to take 25-40% off retail prices.
VIDEO LIBRARY
We select only the best adventure films and how-to videos from our excellent brands. Get inspired and educated so you can get out there.
Private Community
You care, you serve the public, and you live your life outdoors. That makes you different. Find your people here.
Apply Online
Get started by setting up an account and applying for a membership.
Get Approved
We will work with you to get the information needed to approve your membership.
Go Outdoors
Use your membership to get savings on top outdoor brands, learn new skills, and connect with others just like you.
OUR MISSION
We acknowledge and honor the contributions and sacrifices of those who work hard to keep America safe and strong. We understand the job comes with a high price for you and your family, sometimes the ultimate sacrifice.  How do we know? Because at some point we've worn similar shoes. 
So we want to thank you, by offering top outdoor brands at courtesy pricing, to do the things you love with the people you love.  Welcome to our community, LeoAdventures!
WE THANK AND PROTECT THOSE WHO SERVE
THANK: We are your advocate for savings from top outdoor brands for professional and personal use.
PROTECT: We charge our members a small annual fee, which avoids compromising their public service status.
PROTECT: By only sharing your PII to the extent necessary to manage our relationship with you.